Nigel recalls the man who held the record as the oldest Major winner for more than 50 years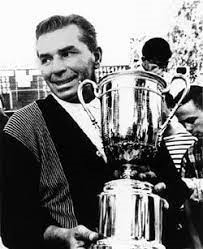 Phil Mickelson's fantastic win at Kiawah Island at the age of 50 was tinged with sadness for our inhouse professional Nigel Burch.
As a teenager on a USA golf scholarship Nigel spent many happy holidays in the family home of the previous record holder Julius Boros.
"One of his four sons, Julius junior, joined my college golf team at Iowa in the late 1970s.  We became good friends and his family welcomed me into their home at Fort Lauderdale.  In those days heading back to the UK during the college holidays wasn't really an option," recalled Nigel.
Julius Boros senior was a latecomer to the golf circuit.  He worked as an accountant before turning professional at the age of 29 in 1949.
Over a lengthy career, Boros won 18 PGA Tour events, including the 1952 and 1963 US Opens.  For more than half a century he held the record as the oldest player to win a modern major, when he took the 1968 PGA Championship in San Antonio by a stroke, at the age of 48. In all Boros had nine top five finishes in the US Open.  At the age of 53 he tied for seventh.
Nigel said: "They were a great family, very hospitable, but kept me busy working during the holidays. Alongside Julius Junior, I would work in the bag and kart room at Turnberry Isle CC in North Miami.
"Boros senior was a keen fisherman and he would often take me out on the course in his buggy, fishing rod hanging off the end.  He would stop at random points, casting his rod into the many lakes on the course.
"Staying at the family home was an experience. There were seven children in all and, with a big family to feed, the evenings were highlighted by some wonderful Hungarian cuisine.  I particularly remember the goulash, stuffed peppers and stuffed cabbages.  Just thinking about it is making my mouth water.
"Julius was still a fine golfer by this stage, who had a wonderful flowing easy action.  Members at his home club would stop their own practice to watch him 'feather' a few into the distance.
His club had many high profile members. Jimmy Connors, Chris Evert, and other pro sportsmen and women lived on the estate at Turnberry Isle and could often be seen on the fairways.
Julius Boros died at 74 after a heart attack at the Coral Ridge Country Club in Fort Lauderdale.  He was found sitting in a golf cart under a willow tree near the 16th hole, his favourite spot on the course.
Nigel said: "I was a little sad to see this fine man's record broken.  But it has brought back some wonderful memories."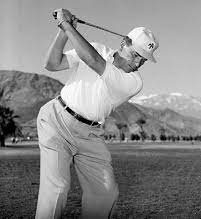 Great memories…….from our Golf Pro Nigel, read more about Nigel here.